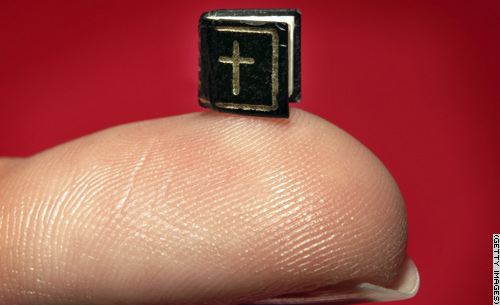 Check out the midget size book of the lord's praryer. Oh hell yea. Wasting time and money to bring christianity right to your fingertips. Har har har.
I believe this could be the most ridiculous, impractical item I have seen in a long time. It is being auctioned off in London in six days!
"Fifty cents, going once, going twice... 5000 dollars, I hear 5000 dollars, going once, going twice, SOLD to the man with no balls!"